KMH Entertainment
Your live event entertainment specialists
KMH ENTERTAINMENT
Live Event Programming
KMH ENTERTAINMENT provides interactive Game Shows & Team-Building Activities for both adults and children (ages 8+.)
Our Game Shows are a mix of trivia, comedy, strategy and speed-tests using interactive video Game Boards projected onto a screen or displayed on a large television set (depending on venue capabilities.) While contestants are selected as team representatives, typically the entire audience gets to play along using their cell phones, tablets, or devices as buzzers that directly connect to our interactive Game Boards. "On-stage," contestants will use electronic buzzers, screens, and silly props to participate.
Our Team Building Activities are hilarious challenges, and mind-melting exercises that combine elements of physical agility, luck, and silliness to make memorable moments between team members, competitors, and spectators alike.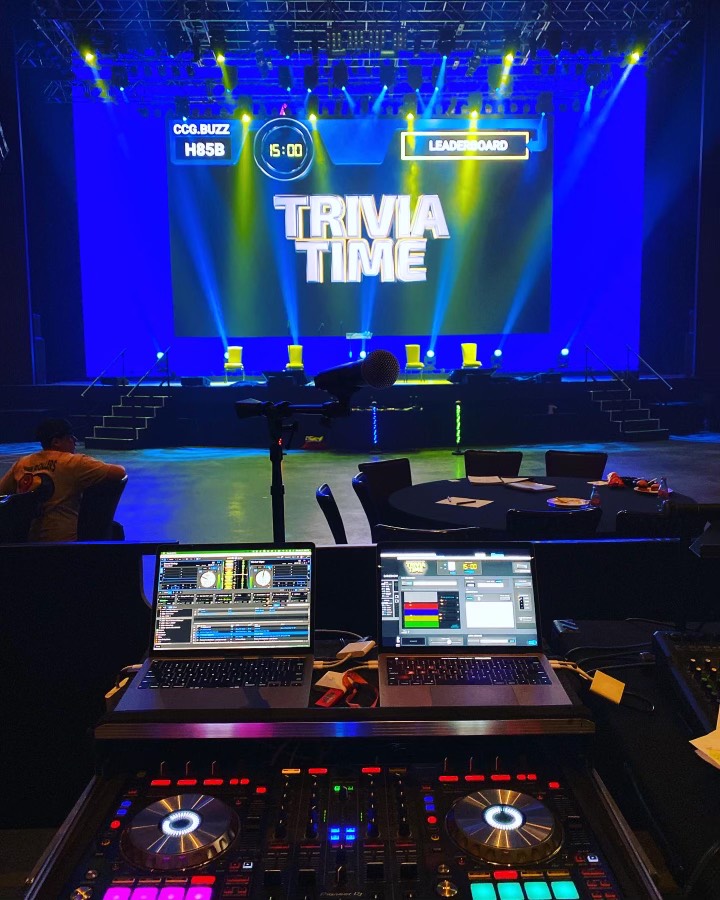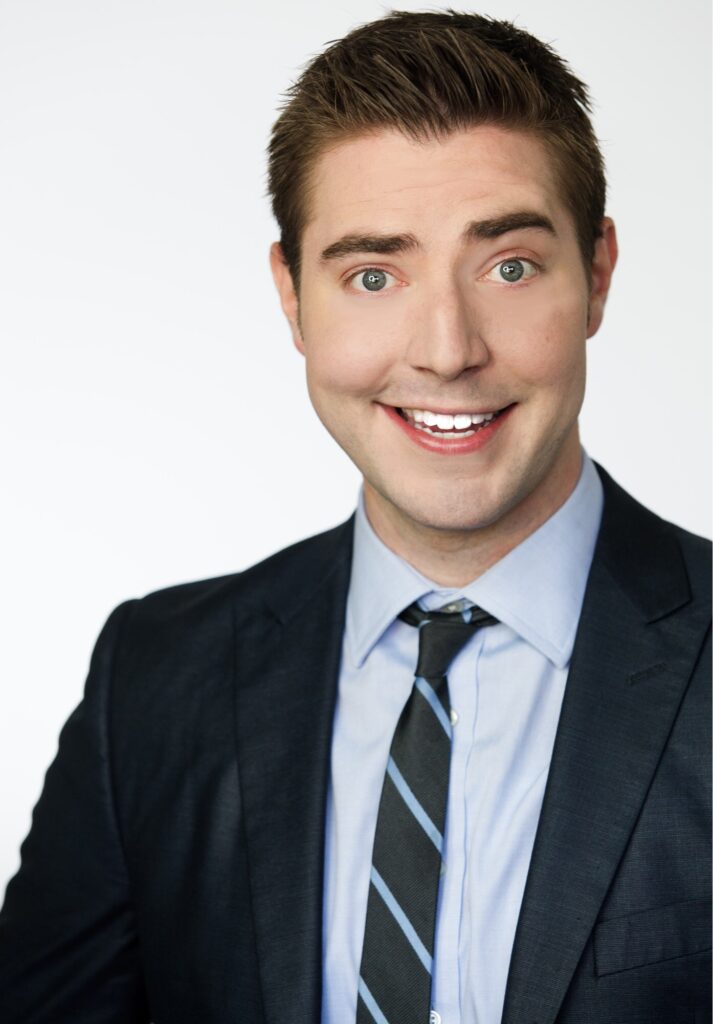 Kevin the Game Show Guy
Meet Kevin
Our Emcee, KEVIN M. HORTON has hosted over 100 corporate conferences & large-scale events all over the world. He focuses on crowd-interaction, emphasizing themes of Acknowledgement, Encouragement, and Empowerment. Best known for his villainous acting roles on The Disney Channel & Nickelodeon, Kevin is also a gifted standup comedian; having performed on Late Night Television, Cruise Ships, and comedy clubs throughout the US & Canada. He started in Game Shows as writer for the family-friendly "Disney Quizney" in 2019. Horton began working with children in 2005, as Program Staff and Recreational Director at the renowned Christian Camping Association: Trout Lake Camps in Central Minnesota. He's currently the Youth Activities Director for the San Manuel Tribe of Mission Indians based in Highland, California. Horton's patented "Laugh As You Learn" methodology works on crowds of all ages, bringing together large groups of staff, strangers, and siblings.
Let's Play
Game Shows
Whether it's The Feud, Trivia, or Minute-2-Win-It Tournament, KMH Entertainment offers over 150 hours of Hilarious Game Show possibilities to entertain and engage crowds of all-ages.
Pick Your Party
Themes
We offer a variety of different THEMES catering to popular subjects of interest, including:
FAMILY-FRIENDLY ( Ages 8+ ) THEMES:
CARTOONS (Disney, Pixar, Warner Bros, etc.)
SCI-FI (Star Wars, Star Trek, Stargate, etc.)
COMIC BOOKS – (Marvel, DC, etc.)
PRINCESS PARTY (Disney)
PIRATE PARTY
MERMAID PARTY
VIVA LAS VEGAS
SPORTS & ATHLETICS
HALLOWEEN
FAMILY REUNION

ADULT-AGED THEMES:
CORPORTATE COMEDY
ENGAGEMENT PARTY
BACHELOR(ETTE) PARTY
COMIC BOOK UNIVERSES
HORROR MOVIES & MONSTERS
VIVA LAS VEGAS
ADULT COMEDY – NSFW HUMOR
HOLIDAYS
MASTERING MIXOLOGY: THE GAME!
Make It Your Own
Personalized Content
We can even personalize Game Shows for a Happy Couple, the star of a Mitzvah or Retirement Party, and feature special executives during a Team Building exercise!
Your Turn
Contact Us
Let's talk about your event and how we can help make it even more amazing. Give us a call at (747) 333-6147.